Flightdeck Consulting began operations in 2006 in Sydney, Australia. Founded by former Cathay Pacific pilots with the aim of assisting the next generation of airline pilots further their careers.
Having successfully helped thousands of pilots achieve their dreams of flying for the airlines through their books, DVD's and one on one coaching sessions it was a natural progression for the company to move in to the area of managing and contracting of Aircrew for foreign airlines.
Sasha Robinson, Flightdeck's principal interview consultant is a regular lecturer and career adviser at universities across Australia.
With contacts in Hong Kong, Los Angeles and Sydney, Flightdeck Consulting's aim is to be the preferred one stop company for professional airline pilots around the globe.
Mrs Sasha Robinson B.Sc, Aviation
Director
Manager and Principal Interview Consultant
Sasha holds a Bachelor Of Science Degree majoring in Aviation from Newcastle University. She is also an Airline Pilot with over 7000 hours flying the Airbus A330 and A340.
Sasha has also worked in both the  aircrew recruitment and line operations departments and was responsible for the restructuring of the fuel management policy of a major international airline.
Sasha is also the author of "The Complete Airline Pilot Interview Work Book", a best selling interactive and instructional book.
Having assisted hundreds of pilots around the globe both with their interviews and contract negotiations Sasha is uniquely qualified to assist your Company with your aircrew solutions.
To book a interview coaching session with Sasha click  HERE or to contact her to discuss your personal requirements email her at sasha@flightdeckconsulting.com
Mr Jason Robinson
Director
Manager Aircrew Contracts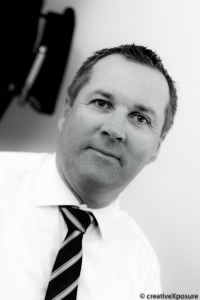 Jason's airline career spans 16 years as a pilot with both Cathay Pacific Airways and Virgin Australia flying the B747-400, B777 and E190 Jason's chief role within the company is flight crew resource solutions and product development.
Ph: + 61 415150005
E: jason@flightdeckconsulting.com
Call us today to discuss how we can assist:

SYDNEY               +61 450 438682
LOS ANGELES   +1 562 9123170
HONG KONG       +852 8197 8774