Interview Coaching Package (Two 90 min sessions)
Most pilots spend upwards of $75,000
on their training and countless years in general aviation or other low paying jobs, only to invest little or no time on the most critical stage of their career, the
airline interview
.
When it comes to your airline pilot interview correct preparation is the key to a successful outcome. Just as you would press your suit, get a neat haircut, shine your shoes and ensure your logbooks are up to date it is just as important to polish up on your interviewing skills. In fact most airlines expect their candidates to be fully prepared for their pilot interviews and this includes interview preparation.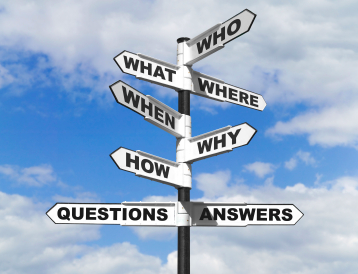 After completing the Pilot Interview Preparation course you will be fully prepared for your pilot interview. You will arrive with the confidence of knowing exactly what to expect and armed with all the necessary tools to answer any question put to you by the interview panel.
The one on one coaching sessions have also proved invaluable to those candidates attending Air Force Pilot Interviews.
Our one on one pilot interview coaching sessions can be done from anywhere in the world at anytime via telephone or skype. After receiving your CV and nominated airline our professional interview consultant Sasha will prepare customized interview session's specific to you and your airline.
When you book your session you will receive:
Two one and a half hour personalised coaching sessions.
The Complete Airline Pilot Interview Course which includes:

Eight Virtual Interviews to help you perfect your interview technique.
The Airline Pilot Interview Work Booklet download version
Simulator Assessment Guide.
Psychometric Testing Information.
QRH handbook
Complimentary Email Support from professional airline interview consultants.

Access to our up to date data base of questions currently being asked by your airline.
A detailed written debrief.
Most pilots who have purchased our Premium Interview Course go onto to book a personal one on one coaching session with our professional interview consultant Sasha Robinson.
Our Principal Interview Consultant
Sasha Robinson
is a former international airline pilot with fourteen years experience flying the A330/ A340 and holds a Bachelor Of Science majoring in Aviation.
She has also worked in the aircrew recruitment department of a major international airline, is a regular consultant to Universities across Australia, as well as being a fully qualified 737NG simulator instructor.
Sasha has authored several books on Airline Pilot Interviews including "The Complete Airline Pilot Interview Workbook".
I have just been offered an F.O position Melbourne based starting in 4 weeks!! Sasha I did it!! I am so happy, it was so important that I got this job, there was a lot riding on it. I can't thank you enough for your support and encouragement, you are amazing Sasha. Thank you for everything.
- Tim Q, Jet Aircraft, Freight Company Australia
Read more TESTIMONIALS
We are in the industry ourselves and understand the nature of rosters, we make ourselves available to fit your schedule. We have a 100% record of accommodating our clients. To that end we make ourselves available weekends and nights to suit your time zone, just contact us to book the sessions.
Hi Sasha, Thankyou so much for all your support. I worked through the workbook and DVD and also did (2x) 1 hour One on One Session with Sasha , and was the best investment I ever made. It was thorough, informative, professional and honest and as a result have now have been accepted by Jetstar.
Those of you who are reading this and are still undecided whether to do some coaching or not, then take note from an experienced pilot. No matter how much study you do, there are things about your interview skills and your delivery, that you might be doing wrong and no be aware of it. You need to have Sasha to critique it, otherwise you risk being unsuccessful or getting the 'Not being competitive enough' letter. With all the investment you made so far in your Aviation Career, its not worth leaving it to chance.
Thanks again Sasha. Lance, Jetstar
Read more TESTIMONIALS
Sasha Robinson, Flightdeck's principal interview coach
Sasha's Clients Have A Success Rate Of Over 90%
The coaching sessions have proved to be incredibly successful and can be done from anywhere in the world via telephone or skype. The personal coaching session's are the perfect compliment to the online package or DVD and will ensure you the highest chance of success at your interview.