Emirates Pilot Interview Package (Two 90 min Sessions)
Dear Sasha, I'm so happy to advise you that I have been offered a First Officer position on B777 with Emirates Airlines and my class date is ……… I like to take this opportunity to thank you and Flight Deck Consulting for making my dream come true. Your advice and guidance on interview preparation played a big part on me getting the job offer from Emirates. And I personally believe that if it wasn't for you I would never have been able to pass the panel and pysch test. Name withheld at authors request
There is a good reason why Flightdeck Consulting is the preferred supplier of coaching and mentoring services for pilots preparing for their Emirates Pilot Interviews. Since 2006 Flightdeck Consulting has been preparing pilots from all corners of the globe and the success of our clients has been outstanding.
Our Team of industry experts consists of both current and former international airline pilots and our principal interview consultant Sasha has worked within the aircrew recruitment department of a major international airline as well as having flown over 6000 hours on both the A330 and A340.
The Emirates Pilot Interview Package has been specifically designed to completely prepare you for all stages of your interview.
The Emirates package includes
Two, one and a half hour Emirates specific personal coaching sessions.

The Emirates Simulator Assessment Briefing.
Compass Test Information.
Emirates Group Exercise.
Step by Step guide of what to expect in Dubai.

The Premium Pilot Interview Course includes:

Eight Virtual Interviews to help you perfect your interview technique.
The Airline Pilot Interview Work Booklet download version
Simulator Assessment Guide.
Psychometric Testing Information.
QRH handbook
Complimentary Email Support from professional airline interview consultants.

Access to our up to date data base of questions currently being asked by Emirates.
A detailed written debrief.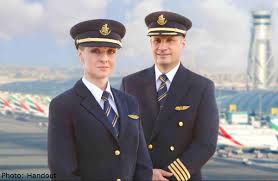 Once purchased your preparation begins immediately with online access to the Premium Pilots Interview Package. We will then schedule your One on One interview coaching sessions at a time to suit your region and schedule.
Flying for an airline of the prestige of Emirates doesn't come easy. Competition remains tough and the key to success is preparation. Give yourself the best possible chance of success and start your preparation today.
Don't leave anything to chance. Give us a call or email us today to discuss how we can help you prepare for your Emirates Pilot Interview.
Of the Virtual Interview Program FLYING TRAINING MAGAZINE wrote
How it works is very clever!