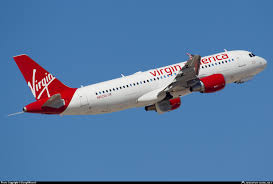 Virgin America – First Officers

Virgin America is currently accepting applications from suitably qualified pilots to fill the role of First Officer A320.
Virgin America is a brand new airline dedicated to making flying good again. Virgin America incorporates the Virgin Brand's world-renowned customer focus and distinctive style, to create a high-value, low-fare airline that's reinventing domestic flying through award-winning service and innovative amenities.
Are you Virgin enough? Virgin America loves team members with the thirst and creativity to make this the most wowed airline in the sky. In return, they promise to make this a company where inspired pilots thrive.
Job Overview

The First Officer is responsible for ensuring a safe journey and a positive experience for all guests. This position will safely operate the aircraft in accordance with all Federal Aviation Regulations (FARs) and company policies and procedures while maintaining a lasting impression of friendliness. The First Officer should be an outstanding service representative of the Virgin America brand.
Minimum Requirements
FAA Airline Transport Pilot (ATP) Certification
2,500 hours fixed wing total time in airplanes (excluded: Helo, Sim, F/E time)
Current FAA Class 1 Medical Certificate
Must pass FAA mandated drug test
FCC Radio License
Must possess a valid U.S. Driver's license
Current passport
Legally authorized to work in the U.S.
Must pass required federal background checks and Virgin America pre-employment background checks
Excellent communication skills
Proficiency with Microsoft Office, Adobe Acrobat, and Internet e-mail functions
Preferred Qualifications
Check Airmen or Instructor time
1000 hours total time as PIC, in turbine or jet aircraft
Airbus A320 type rating
College Degree
With a presence in United States, Flightdeck Consulting is uniquely positioned to give you the best opportunity of success in your Virgin America Interview. When you appoint Flightdeck to prepare you for your interview we will also assist in completing your online application, ensuring the best possible chance of being called for an interview.
Contact us today to see how we can best help you.