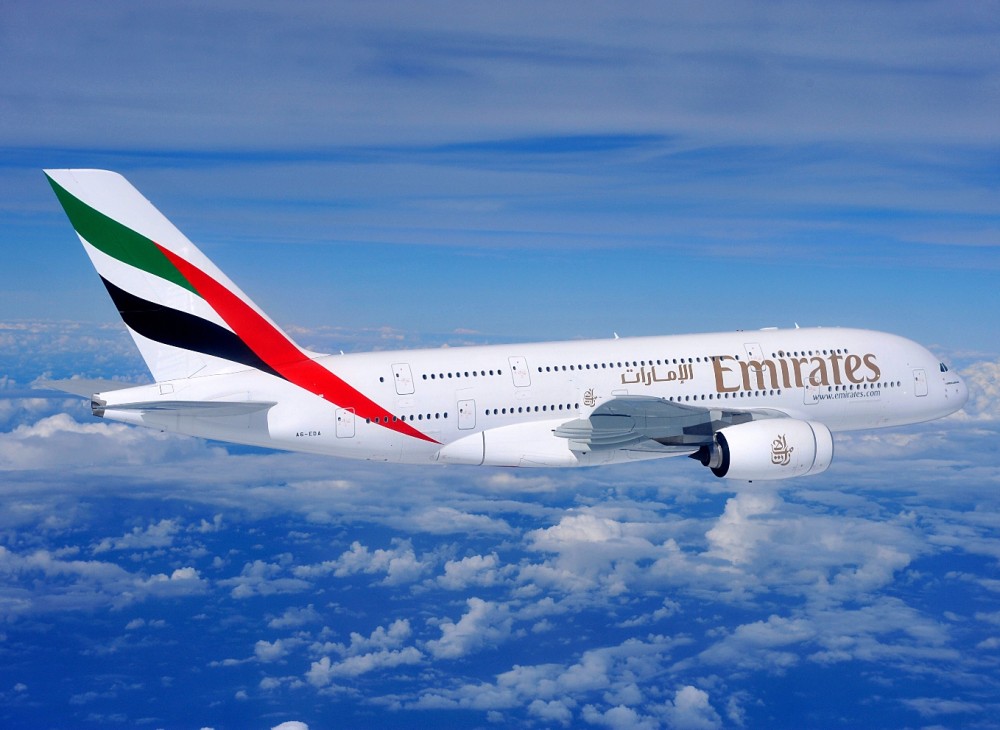 Emirates First Officer


Emirates is now recruiting First Officers for A330, A340, A380 and B777
Emirates is one of the fastest growing airlines in the world operating a modern fleet of over 200 wide-bodied aircraft across a global network of more than 140 destinations in six continents. With over 300 aircraft on order from Airbus and Boeing, the fleet size is expected to increase to approximately 300 by 2016 with many more to come.
To operate the constantly expanding fleet, Emirates are recruiting candidates for pilots positions from around the world, to work alongside their multicultural team of more than 160 nationalities.
Emirates pilots enjoy a competitive tax free salary, company accommodation, medical and dental insurance, annual leave and more in addition to living a lifestyle with access to high standards of education, leisure and sports in a city that is ranked as one of the most desirable locations in the world for families – Dubai.
Requirements for the Position of First Officer
– A minimum of 4000 hours total flying time (may include 25% P3 or FEO time to a max of 500 hours)
– A minimum of 2000 hours multi-crew, multi-engine jet aircraft (P3 time cannot be used for this requirement).
OR
– A minimum of 2500 hours total flying time on a modern commercial multi-engine, multi-crew aircraft jet (P3 time cannot be used for this requirement)
Requirements for the Position of First Officer A380
– 2500 hours multi-crew, multi-engine jet with MTOW 50+ tonnes which must include 1500 hours and current on modern fly by wire Airbus aircraft
– Full ICAO ATPL
– Unrestricted Class 1 Medical
Further Requirements
– Must hold a valid ICAO ATPL
– English language fluency (written and verbal comprehension); ICAO English level (4 or above)
– Must be current within 12 months of joining
– Experience commensurate with age
– Type rating would be advantageous
Benefits
Competitive Tax Free Basic Salary•
First Officer: Monthly Salary Dhs 29,700 (Basic Salary plus Hourly Flying Pay based on 85 block hours per month).

Pilots are paid an Hourly Flying Pay on block hours, up to a threshold of 83 to 92 hours
An additional Productivity Pay is paid for every block hour above the threshold of 92 hours
Employee Profit Share Scheme
Emirates operates an employee profit share scheme based on the company's performance and results. A minimum tenure serves as the qualifying period for all new employees.
Emirates pilots are provided with company accommodation (including an additional utilities support allowance) or accommodation allowance.
The eligibility of the following benefits are subject to each applicant's unique personal circumstances.
Exchange Rate Protection Scheme
Fifty percent of your basic salary will be protected against adverse exchange rate fluctuations between the UAE Dirham and the currency of your country. This is not applicable to currency classifications that are pegged against the US Dollar, or the US Dollar itself as it is already pegged with the UAE Dirham.
Education Support Allowance
First Officers and Captains are provided annual financial support towards the payment of core tuition for up to 3 children aged 4-19.
Provident Fund / End of Service Gratuity
End of service gratuity is calculated at 21 days basic salary per annum for the first 5 years of service and 30 days basic salary per annum for each year of service thereafter.
The Provident Fund Scheme is a long-term savings plan in which the employee contributes 5 percent of basic salary and the company contributes 12 percent (paid out after 5 years of service).
Upon leaving the company, employees are entitled to an end of service gratuity (for an employment period of less than 5 years) or Provident Fund payment.
Flightdeck Consulting is uniquely positioned to give you the best opportunity of success in your Emirates Interview. When you appoint Flightdeck to prepare you for your interview we will also assist in completing your online application, ensuring the best possible chance of being called for an interview.
Contact us today to see how we can best help you.