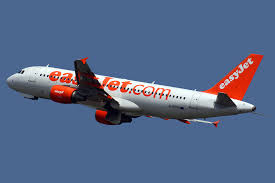 EasyJet Captains

EasyJet is currently seeking qualified pilots to fill the role of Direct Entry Captain – A320
With over 220 aircraft flying over 700 routes to more than 30 countries, easyJet is the 4th largest airline in Europe, and tenth largest in the world.
Providing a safe and enjoyable experience, you must be highly ambitious and currently operating as a Captain on the A320 family of aircraft. As well as at least 5,000 total flying hours and a minimum of 1,000 total PIC hours (of which 500 hours are on the A320), you'll need:
A UK EASA licence (or converted by start date)
A Class 1 unrestricted medical
A low-visibility Cat IIIB qualification
The right to live and work with unrestricted access across our European network
At least ICAO Level 5 English and the willingness to achieve Level 6 within six months of employment)
Flightdeck Consulting is uniquely positioned to give you the best opportunity of success in your EasyJet Interview. When you appoint Flightdeck to prepare you for your interview we will also assist in completing your online application, ensuring the best possible chance of being called for an interview.
Contact us today to see how we can best help you.