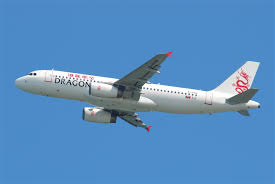 Dragonair

Dragonair, the Hong Kong based regional sister airline to Cathay Pacific is currently recruiting experienced pilots to fill the role of First Officer A320.
First Officer applicants must meet the following requirements
Hold a current ICAO ATPL
Hold a valid 1st class medical certificate without restriction
Have at least 3000 hours total, including either 500 jet hours or 1000 multi engine turbo prop hours in command of a multi crew operation;
The total hours requirement maybe reduced for A320/A330 rated individuals, with time on type.
Priority will be given to those with a Hong Kong Permanent Identity Card
Dragonair offers an attractive remuneration package for First Officers:
Starting salary around HKD74000 and allowance HKD20000, monthly
Chinese New Year bonus
15% company contribution to a pension scheme
Education assistance for your children
Medical insurance for employee and eligible dependant's
42 days annual leave
Free and discounted travel for employee and eligible dependant's
With a presence in Hong Kong, Flightdeck Consulting is uniquely positioned to give you the best opportunity of success in your Dragonair Interview. When you appoint Flightdeck to prepare you for your interview we will also assist in completing your online application, ensuring the best possible chance of being called for an interview.
Contact us today to see how we can best help you.