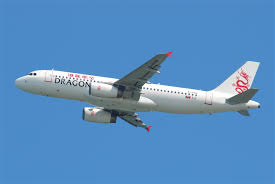 Dragonair Cadet Pilot

Dragonair, the Hong Kong based regional sister airline to Cathay Pacific is currently recruiting experienced candidates to begin training as cadet pilots.
The Dragonair Cadet Pilot Program provides all the necessary training required to enable young Hong Kong men and women to become the Airline Pilots of the future. After successful completion of the program, Cadets may be offered employment to join our professional crew team to operate our modern Airbus fleet.
To be considered for selection as a Dragonair Cadet Pilot, applicants must hold a Hong Kong Permanent Identity Card and meet the following requirements:
Be 18 years of age or more
Excellent command of English, both oral and written
Good command of Chinese an added advantage
Medically fit, including eye-sight
Minimum educational standard: completed secondary school with good passes in English Language, Physics and Mathematics, or a Degree in any discipline (science subjects preferred).
No previous flying experience is required
Successful candidates will be offered training sponsorship for the Cadet Pilot Program, which includes training tuition and travel/meals/accommodation for overseas training.
Dragonair offers an attractive remuneration package for Cadet Pilots:
Competitive Starting salary plus allowances
Chinese New Year bonus
15% company contribution to a pension scheme
Medical insurance for employee and eligible dependants
42 days annual leave
Free and discounted travel for employee and eligible dependants
With a presence in Hong Kong, Flightdeck Consulting is uniquely positioned to give you the best opportunity of success in your Dragonair Interview. When you appoint Flightdeck to prepare you for your interview we will also assist in completing your online application, ensuring the best possible chance of being called for an interview.
Contact us today to see how we can best help you.