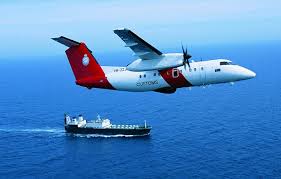 Cobham Special Missions
Overview
Requirements
Salary & Benefits
Apply Now

Cobham Special Missions has just announced significantly improved conditions with unprecedented lifestyle options including FIFO 21 days on, 21 days off.
Special Mission provides aerial surveillance services to the Australian Customs and Border Protection Service. It is the largest civil maritime surveillance operation of its kind in the world. The company operates a fleet of Bombardier Dash 8 and CL 604 aircraft under this contract from bases in Cairns, Darwin, and Broome. These aircraft patrol Australian waters 24 hours a day, 7 days a week in search of illegal activities. Cobham's Special Mission aircrew are trained by both Cobham and Customs in all aspects of border protection operations.
Essential Eligibility & Selection Criteria
Be an Australian citizen (for Australian Government Security Clearance)
Hold a current Australian passport
Hold a CASA Class 1 Aviation Medical
Be eligible for both an Aviation Security Identity Card (ASIC) and an Australian Government Security Clearance. An extensive security process must be commenced after a successful interview and must be completed before course commencement
Be at least 18 years old
Hold an Australian ATPL (A)
Hold an Australian Instrument Rating
> 2000 hours total flying experience
500 hours pilot in command fixed wing
70 hours night command
100 hours turbine experience
Desirable Selection Criteria
DHC8 Type rating
> 100 hrs multi-crew flying
> 500 hrs multi-engine command
> 300 hrs logged flight time in last 12 months
FIFO

is now been offered on a

21 on / 21 off roster

, all travel paid for as well as accommodation.

An increased base salary with recognition of seniority. 

A

$10K relocation

allowance for people looking to reside in our base locations of either Broome, Darwin and Cairns.

A

$100K

incentive bonus

, payable after three years' service for those pilots who reside permanently in location.

Additional leave over and above the 6 weeks after qualifying period

Excellent remuneration package
Flightdeck Consulting is uniquely positioned to give you the best possible opportunity of success in your Cobham Aviation interview.
When you appoint Flightdeck to prepare you for your interview we will also assist in completing your online application, ensuring the best possible chance of being called for an interview.
Contact us today to see how we can best help you.