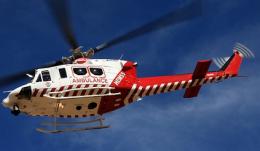 Australian Helicopters
Australian Helicopters are seeking Expressions of Interest from suitably qualified Multi Engine Pilots at various Helicopter Bases.
Australian Helicopters provides mission-critical helicopter support for a range of services including Emergency Medical (EMS), Search and Rescue (SAR), surveillance operations, law enforcement, aerial work and Marine Pilot Transfer (MPT).   They provide services for Federal and State Governments and both public and private sector companies with a fleet of 20 multi-engine and single-engine turbine helicopters, many IFR and NVD equipped.
Multiple Engine Pilot – Various Locations
Airline Pilot Transport Licence – Helicopter
Multi Engine Command Instrument Rating with three renewals
2,500 hour Pilot in Command
500 Multi Engine
100 Night Night Vision Goggle Enodorsement
Flightdeck Consulting is uniquely positioned to give you the best opportunity of success in your VARA Interview. When you appoint Flightdeck to prepare you for your interview we will also assist in completing your online application, ensuring the best possible chance of being called for an interview.
Contact us today to see how we can best help you.
If you are interested in being considered for this opportunity, please submit a current CV, with covering letter confirming your preferred location to careers@austheli.com by close of business on 13th March 2015